Electric Circular Cutter
Prepares 100 cm² circular samples of paper, cardboard, textile and other materials
Ideal for tests to determine grammage and other properties.
Standard cutting area 100 cm² produced by three blades cutting simultaneously.
The unit has an electric drive, with an easy push down operation, to avoid load and fatigue injuries to wrists and elbows of the operators. Powered either by batteries, or direct electric supply. CE marked.
Cutting thickness up to 7 mm.
Also available in smaller sizes: 50 cm² or less.
When used in combination with the correct cutting mat, this easy to use cutter creates a perfect circular cut from a very wide range of materials, such as mattress ticking, coated carpet tiles, artificial turf, technical textiles as well as woven, knitted and coated materials.
Included accessories
Power source, Allen wrench to replace the blades, spare set of blades, support mat for cutting.
Connections
Mains / Rechargeable battery
Physical Dimensions
210 x 210 x 160 (W x L x H)
4.8 kg
For further information, please contact our sales team on 01223 492081 or via sales@tendringphysicaltesting.com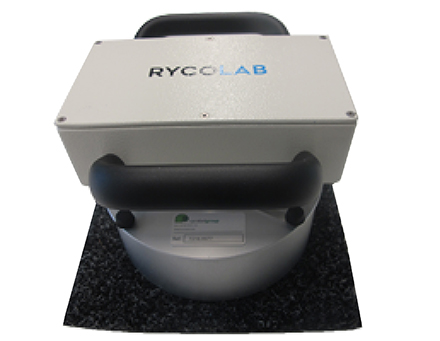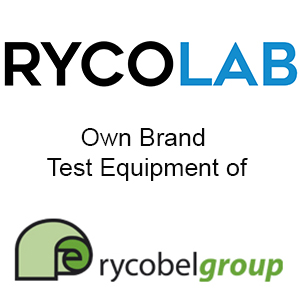 Rycolab – Rycobel
Rycobel's own label range of high quality test instruments.
We have represented Rycobel in the UK and Ireland since 1995.
Service & Repair - we provide access to Rycobel's technical services through regular on-site service tours and a 'return to base' option for repair, service and calibration.
For more information, contact us via 01223 492081, or sales@tendringphysicaltesting.com