Quickpeek Colour Proofing Kit
For the rapid production of offset litho a colour proofs
Manufactured by Thwing Albert, it is easy to use and offers a choice of interchangeable ink rollers for conventional and UV dried offset inks. The resultant proof can then be used for colour matching, gloss measurement and abrasion testing.
QuickPeek consists of a compact kit, housed in a sturdy wooden case, that can quickly produce a proof that replicates how ink will appear on a printed copy from the press. The kit consists of a smooth flat plate, a steel measuring bar and plunger for obtaining an accurate predetermined volume of ink, a steel spatula for filling the measuring bar and pipe cleaners for cleaning the holes in the measuring bar.
The nitrile pvc blend roller assembly is sold separately and is for distributing conventional, hybrid or UV inks on the plate for making a proof.
| | |
| --- | --- |
| Eliminates press downtime | Ensures correct colour and trapping |
| Prevents offset and sticking | Eliminates the need for work off inks |
| Accurately indicates quantity of ink required | Shows ink colour change when dry |
| Produces quick colour proofs for customer approval | Provides proofs to test drying time, rub-off resistance and light-fastness |
| Provides an inexpensive fool-proof method of checking ink colour and strength for the ink maker and printer | Provides quick, inexpensive, accurate proofs of ink on coloured stock, or when overprinting another colour |
For the ink maker
QuickPeek helps achieve an accurate colour match and provides a simple and inexpensive method of determining that the colour and strength of the ink being manufactured is correct.
For the printer
Inks can be quickly and accurately evaluated for strength and colour, during a production run. For jobs printed on coloured paper or where one ink is printed over another, accurate proofs of the resulting colour can be quickly made without the expense of on press proofing. Simple and accurate colour proofs can also be made quickly for customer approval.
Proofs made in advance can help determine drying time, rub resistance, light-fastness and soap fastness, as well as providing a quick and accurate way of determining any ink colour changes during drying. Press problems caused by running ink too weak in strength can encourage crowding the ink, in order to achieve the desired colour. The problems created by such a heavy inking film, such as offsetting and the sticking of sheets in the delivery pile, poor trapping on a multi-colour press, filling in of halftones, and failure to obtain sharp quality printing can be avoided using QuickPeek.
For further information, please contact our sales team on 01223 492081 or via sales@tendringphysicaltesting.com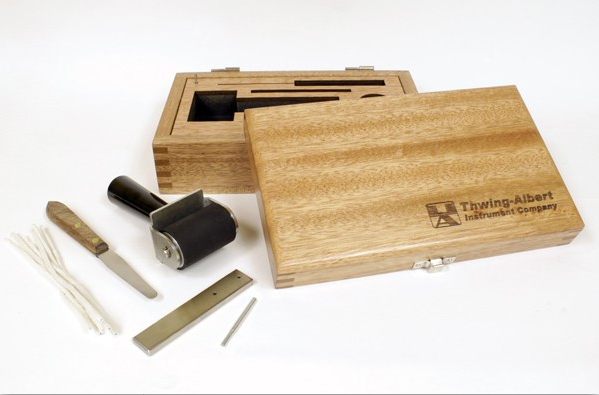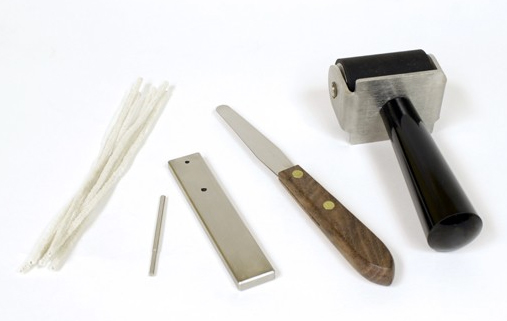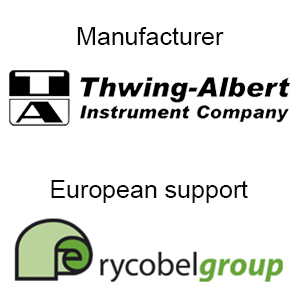 Thwing Albert – Rycobel
Rycobel is the European support centre for several respected instrument manufacturers. We have represented Rycobel in the UK and Ireland since 1997.
Service & Repair  We provide access Rycobel's technical services through regular on-site service tours and a 'return to base' option for repair, service and calibration.
For more information contact us via 01223 492081 or sales@tendringphysicaltesting.com