Rycolab Hot Tack Tester
Measures the strength of heat seals between thermoplastic surfaces before cooling
The test is made immediately after the seal has been made and before it cools to room temperature. The Rycolab Hot Tack Tester also offers the functions of tensile and peeling, integrated into the same instrument.
Standards: ASTM F1921, ASTM F2029
Features
Delta P.I.D. temperature controller and PT100 temperature sensor
7″ TFT touch screen for easy operation
PLC control unit inside
Aluminum encapsulated sealing jaws for average heating
Test speed adjustable from 1-2000mm/min
Auto zeroing, overload and over travel protection
RS 232 port and professional software (optional)
Technical specification
| | | |
| --- | --- | --- |
| Sealing temperature: Ambient-250 °C | Temp Accuracy: ±0.2 °C | Heat Seal Dwell Time: 0.1-9999s |
| Hot Tack Dwell Time: 0.1-9999s | Sealing Pressure: 0.15MPa-0.7MPa | Sealing Jaws: 50mmx10mm Teflon Coated |
| Sealing Jaws: Heating Double Heating | Load Cell: 200N | Accuracy: 0.5 F.S. |
| Resolution: 0.01N | Stroke: 500mm | Gas Source: 0.7MPa |
| Port Size: Ø6mm PU Hose | Power: AC 220V 50Hz | |
For further information, please contact our sales team on 01223 492081 or via sales@tendringphysicaltesting.com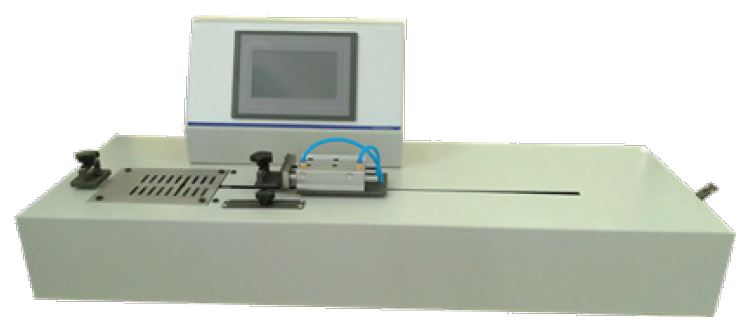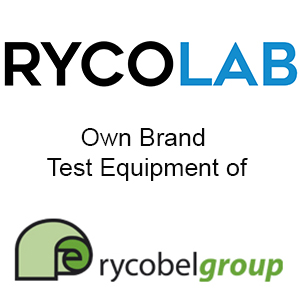 Rycolab – Rycobel
Rycobel's own label range of high quality test instruments.
We have represented Rycobel in the UK and Ireland since 1995.
Service & Repair - we provide access to Rycobel's technical services through regular on-site service tours and a 'return to base' option for repair, service and calibration.
For more information, contact us via 01223 492081, or sales@tendringphysicaltesting.com