Rycolab Laboratory Disc Refiner – Bauer Type
Pilot laboratory refining of chemical and semi-chemical pulps, chips and recycled paper
The high capacity and sturdiness of the Rycolab Laboratory Disc Refiner, Bauer type, makes it very versatile. It can be used as a main refiner in small sized production lines, or for special papers, for research and development, or quality control.
The beater operates with a mass consistency from 2 – 8 %. It has a 45 litre continuous circulation chamber and the energy consumption is digitally monitored.
Three discs are available, for short fibre, long fibre and general purpose (refining both long and short fibers and disintegrating wood chips). The diameter is 200 mm and the distance between the discs can be set in 0.01mm increments.
Features
Pulp is refined homogeneously while it is circulating
Mass consistency from 2 – 8 %
Automatic soft start system offers high torque start and high revolution operation, which enables the equipment to be started even fully loaded
All parts in contact with the refined material are made of non-corrosive stainless steel
System for easy change of the refining discs
Speed – 3600rpm
Digital Timer
Recirculating system for the pulp
Motor 10HP/7.5Kw
Options
Spare pairs of hard bronze refining discs
Services:
Power Supply: Three phase 380/440V 50/60Hz
Water Supply: 3/8 inch hose, fresh water
Drain: 50mm diameter
Dimensions:
Refiner only: (W x L x H): 1266mm x 536mm x1581mm + 145kgs
Packed: ( W x L x H): 1400mm x 600mm x 800mm + 180kgs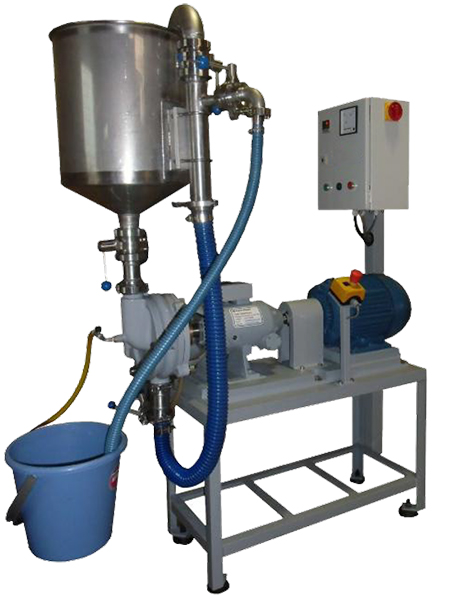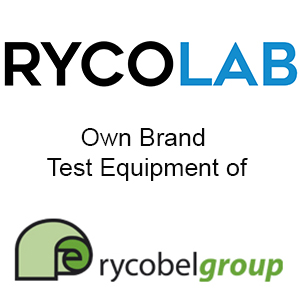 Rycolab – Rycobel
Rycobel's own label range of high quality test instruments.
We have represented Rycobel in the UK and Ireland since 1995.
Service & Repair - we provide access to Rycobel's technical services through regular on-site service tours and a 'return to base' option for repair, service and calibration.
For more information, contact us via 01223 492081, or sales@tendringphysicaltesting.com