Rycolab Manual Micrometer
Suitable for measuring thickness of various materials, paper, tissue, etc.
The Rycolab Manual Micrometer is operated via a hand lever. As per the standard, the descending speed is set with a throttle. The digital measurement gauge is battery powered.
Also available in a pneumatic configuration with foot pedal.
Standards: ISO 534, ISO 12625-3, TAPPI T411 Complies with plastic standards.
Test description The measuring pin is lifted via the lever on the side of the unit and the sample is placed in the measuring area. The lever is released and the measuring pin lowers onto the sample, at a speed limited by the throttle. The digital measurement gauge displays the result.
Resolution: 1µm Reproducibility : ± 2 µm
Power: battery
Dimensions: 200 x 250 x 300 mm (WxDxH) / 12 Kg
For further information, please contact our sales team on 01223 492081 or via sales@tendringphysicaltesting.com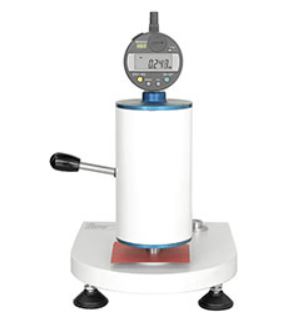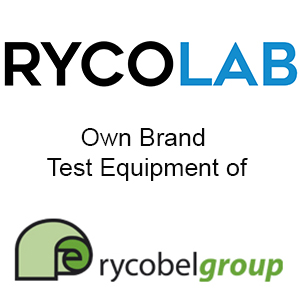 Rycolab – Rycobel
Rycobel's own label range of high quality test instruments.
We have represented Rycobel in the UK and Ireland since 1995.
Service & Repair - we provide access to Rycobel's technical services through regular on-site service tours and a 'return to base' option for repair, service and calibration.
For more information, contact us via 01223 492081, or sales@tendringphysicaltesting.com