IGT HydrOscope
Measuring how water, or font solutions, emulsifies with printing ink
Designed specifically for measuring how water, or fount solutions, emulsifies with printing ink. It is able to measure maximum water uptake, rheological changes in the ink due to water and for studying ink / fount solution compatibility. The system is not designed to measure absolute tack of ink.
The test method of the HydrOscope is based on the emulsification of ink and fountain solution on a roller system, similar to the conditions on a printing press.
In terms of droplet size and distribution, the emulsified ink from the HydrOscope is fundamentally different from that obtained on "water pick-up testers" based on a design with stirrers.
The printing emulsion prepared with the HydrOscope method offers a much greater correlation with emulsified ink conditions as found on the press itself and therefore meaningful comparisons can be made. The concept of the HydrOscope enables the user to build a comprehensive database based on the known performance of ink-fount combinations and offers the ability to detect and predict combinations, which can cause ink/water related problems during printing.
Benefits
Use small amounts of ink to make a measurement.
On-line view of measurements with zoom-in on details
Water droplet size in ink similar to ink-train in printing press
Ink film comparable to the ink film on the ink rollers of the press
| Emulsification capacity = maximum water-uptake | Indication for over-emulsification |
| --- | --- |
| Changes in rheology due to the water | Water release |
| Fount/ink compatibility | Option: Ability of ink/fount to clean the plate |
| Indication of bonded water – water saturation point | Emulsification vs. Spitting |
| Determination of the "water window" | |
| Automated measurement procedure | Accurate standard speed control from 0-50 m/min |
| --- | --- |
| Computer controlled fount dispensing | Operator panel for instructions of programmable test |
| Fast set-up and low training requirements | Durable construction |
| Low maintenance | Computer link |
| Syringe volume 20ml (storage fountain solution) | Software offers a comparison of data against standard inks or fount |
| Zoom functions for more detail | Export to excel |
Technical Data
Dimensions (HxWxD): 325 x 770 x 315 mm
Electrical connection: 110-115 or 220-240 V / 50-60 Hz
Power consumption: 350 Watts max.
Net Weight: 70kg
Shipping weight: 118kg
Options
Plate Cleaning Unit (Ref: 860.1200.000)
HydrOscope 3 band NIR (near infra-red sensor) (Ref: 860.1400.000)
Torque sensor module (Ref: 860.0900.000)
For further information, please contact our sales team on 01223 492081 or via sales@tendringphysicaltesting.com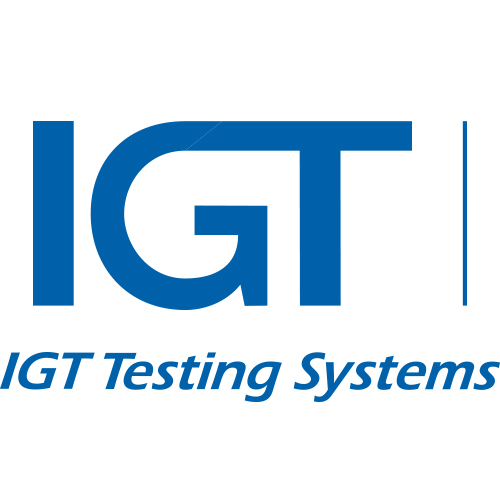 IGT Testing Systems
Printability testing equipment and tack testing instruments for the worldwide paper industry, printing industry, graphical arts, plastics, paints, inks and coatings industry.