JDC Precision Sample Cutters
The accepted standard sample cutter for many industry sectors
A large range of high precision, parallel, twin bladed cutters of fixed width from 1/8th inch – 75mm and up to 40cm long. Suitable for a textile, non woven, film, metal foil, paper, paperboard and tissue. Manufactured by Thwing Albert.
The JDC Cutter is recognised by many as the worldwide industry standard for material testing sample preparation for paper, paperboard, tissue, non-wovens, plastics, metal foils and other sheet materials.
Test strips are cut to an exact width and are parallel throughout the entire length. The dual blade cutting action and precision ground base shear ensure that samples have clean edges that are free from nicks and uncut or pulled fibres.
The JDC is a portable cutter, but can be fixed via a heavy cast iron base. The cutting blades are made of special tool steel, which has been stress relieved by cycling between cold and hot temperatures to prevent the blades from warping.
Support platform 
The guide bars attached to the support platform enable sample materials to be aligned and ensure that parallel and/or perpendicular samples are always obtained.
Standards 
Meets the requirements of ASTM, ISO, Pressure Sensitive Tape Council, TAPPI and any test method requiring an accurate test strip.
Reconditioning
A blade & base shear reconditioning service is available to extend the life of the cutter.
| | |
| --- | --- |
| Precision cutting action | Automatic hold down to prevent buckling |
| Both sides of sample cut at once, ensuring parallel sides | Three cutting lengths |
| Large range of cutting widths | Metric or Imperial sample cutting widths available |
| Quality construction design for many years of use | Easy and quick to operate |
| | |
| --- | --- |
| Parallelism tolerance ± 0.0254 mm | Cutting width between 3 and 76 mm |
| Standard cutting widths 15, 25 and 50 mm or 1, 2 and 3 inches | Standard cutting length 254, 305 or 406 mm (10, 12 or 16 inches) |
Options
Special cutting widths available on request
Adjustable platform & robust safety shields
Certificates of conformity
Dimensions: 15 x 56-61 x 38-56 cm (W x D x H)
depth and height vary according to selected cutting width
Net weight: 10.5-45.0 kgs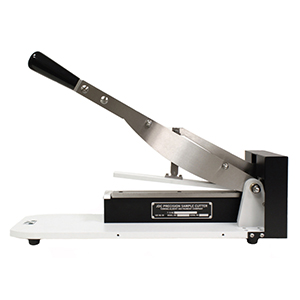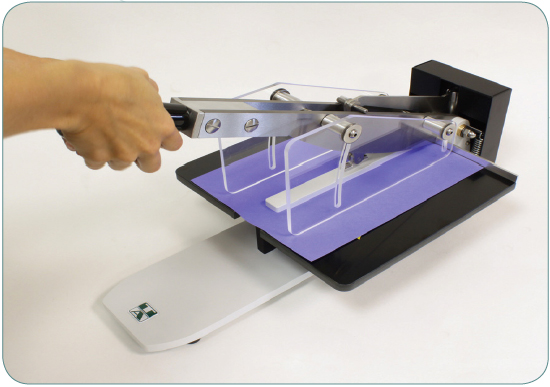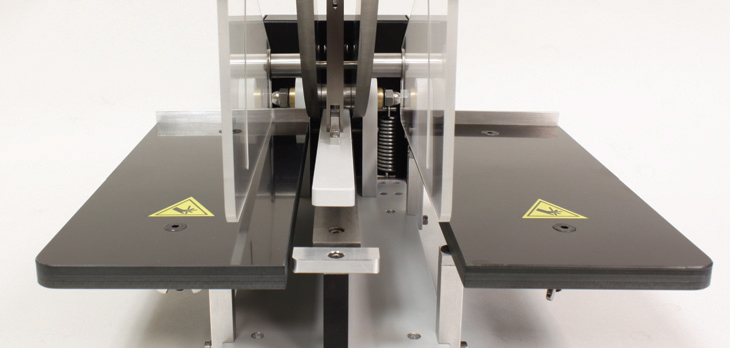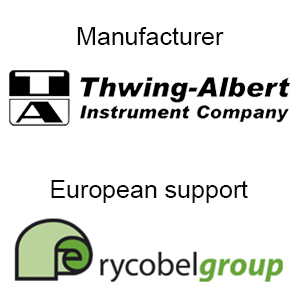 Thwing Albert – Rycobel
Rycobel is the European support centre for several respected instrument manufacturers. We have represented Rycobel in the UK and Ireland since 1997.
Service & Repair  We provide access Rycobel's technical services through regular on-site service tours and a 'return to base' option for repair, service and calibration.
For more information contact us via 01223 492081 or sales@tendringphysicaltesting.com