Rycolab Semi-automatic Cobb Tester
Determines the water & oil absorption of paper
The Rycolab Semi-automatic Cobb Tester measures the amount of liquid that penetrates a sheet of paper in a specified time. Results are calculated per square metre of paper.
The Unger type Cobb equipment tests a 100 cm2 sample area and is appropriate for water and oil. The cylinder vessel can be turned over for better immersion of the sample.
Applicable Standards: ISO 535, TAPPI T441, EN 20535, BS EN 20535, DIN 53 132, SCAN P12
| | |
| --- | --- |
| Timer, with sound alerts for start & end of test | Integrated pressure roller with mass of 10 ± 0,5 Kg |
| Stainless steel construction | Glass bottom to view absorption |
| Cutting template & pad for sample preparation | CE mark |
| Batteries included | |
| (W x D x H): 430 x 380 x 270mm | Weight: 20kg |
Test Overview
Pour 100 ml of liquid into the cylinder vessel. Weigh the dry sample and place it, with the side to be tested facing up and in contact with the perimeter.
With the lever, turn the vessel 180º. The timer starts automatically. The liquid contained in the cylinder will now be in contact with the sample. The tester alarms when the programmed time for the test has ended.
Turn the vessel back to its original position. Open the cover, remove the wet sample and place it, with its wet face upwards, on a sheet of bottling paper that has been previously positioned on the movable support base.
Place a second sheet of bottling paper over the sample, after the time stated in the industry standard being worked to. Remove excess liquid from the sample by passing the 10 kg roller twice over the sample – once forward and once backward – taking care not to apply any additional pressure to the roller.
Fold the sample, with the wet side facing in, and weight again. The liquid absorption in g/m2 can now be calculated.
For further information, please contact our sales team on 01223 492081 or via salespt@tendringphysicaltesting.com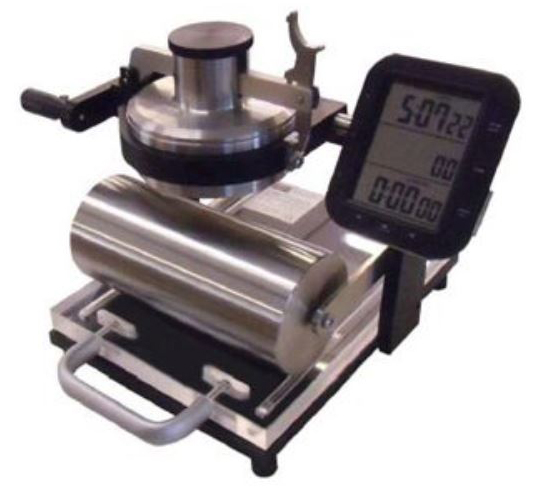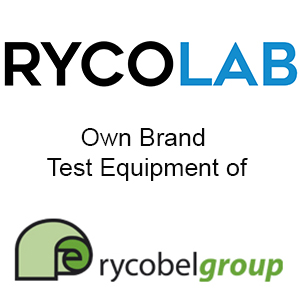 Rycolab – Rycobel
Rycobel's own label range of high quality test instruments.
We have represented Rycobel in the UK and Ireland since 1995.
Service & Repair - we provide access to Rycobel's technical services through regular on-site service tours and a 'return to base' option for repair, service and calibration.
For more information, contact us via 01223 492081, or sales@tendringphysicaltesting.com