Rycolab Semi Automatic Rapid Kothen Sheet Former
Laboratory production of standardised paper sheets (ø 200 mm)
Computerised automatic process, with all equipment functions managed via a full colour touch screen, or in "manual" mode. Simple push-button control for start / stop of the drying process.
Integrated stainless steel + polypropylene, electric cabin, with a protection system (CE). Light weight dryer covers offer easy handling and there is a spacious work surface with room for accessories and utensils. The drying temperature is 93°C ± 1°C. White water recirculation is optional. Four models available, with either 1, 2, 3 or 4 dryers.
Applicable standards: ISO 5269/2, DIN 54358, Zellcheming Merkblatt V/8/76
Test description
The start button is pressed, when the litre of pulp has been prepared, according to the standard. When the volume of 4 litres is reached, the prepared sample is added, and at 7 litres, the level detectors automatically stop the equipment.
The suspension is then shaken, with a compressed air micro bubble system, for 5 seconds and rested for 5 seconds, before draining starts automatically, to create the sheet on the forming screen. The forming column is opened and the carrier board is positioned on the newly formed wet sheet.
After applying the couch roll, the packet formed by carrier board + wet sheet + forming wire screen is removed from the cloumn. Hitting the set at a slight angle on the rubber base releases the sheet from the forming wire.
The timer on the dryer can be set for between 5 and 10 minutes, depending on the sheet weight. The wet sheet, still adhered to the carrier board, must be put on the support mesh of the dryer, within 1 minute from being removed from the forming column.
A cover sheet is placed on the wet sheet and the dryer lid is closed immediately to form an hermetic seal. Pushing the dryer start button engages the main pump, to create a vacuum pressure of approximately -950 mbar. An acoustic signal confirms the end of the drying time and the dryer red stop button lights and is pressed.
The sheet forming process takes approx. 1 minute. On average, drying times are approx. 6 minutes, so with three dryers, the equipment can produce approx. 30 sheets per hour.
Connections
Electrical : 400 V, 50 Hz or 440/460V, 60Hz (indicate in the order)
Connection for ½ " pipe . Min. 50 mm drain.
Compressed air : 600 kPa.
| | | | | |
| --- | --- | --- | --- | --- |
| Number of dryers | 1 | 2 | 3 | 4 |
| (WxDxH) mm | 1510 x 860 x 1450 | 1690 x 860 x 1450 | 2020 x 860 x 1450 | 2350 x 860 x 1450 |
For further information, please contact our sales team on 01223 492081 or via sales@tendringphysicaltesting.com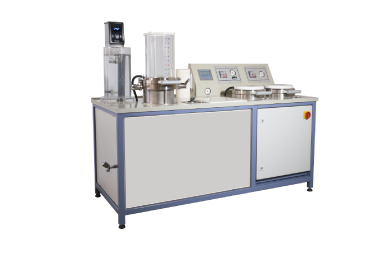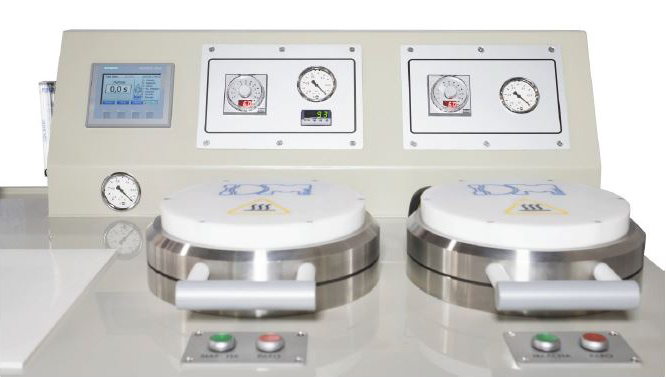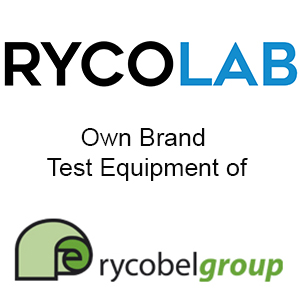 Rycolab – Rycobel
Rycobel's own label range of high quality test instruments.
We have represented Rycobel in the UK and Ireland since 1995.
Service & Repair - we provide access to Rycobel's technical services through regular on-site service tours and a 'return to base' option for repair, service and calibration.
For more information, contact us via 01223 492081, or sales@tendringphysicaltesting.com