Rycolab Circular Grammage Cutter
Cuts 100cm² circular paper samples for assessing grammage
The Rycolab Circular Grammage Cutter is a bench mounted, easy to use unit, designed for cutting 100 cm² circular samples, used to assess grammage.
Standards: TAPPI T410, SCAN P6:75, CPPA D3
Suitable for used with paper, board, tissue and solid fibre board.
W x D x H: 240 x 290 x 435 mm
Weight: 40kg
For further information, please contact our sales team on 01223 492081 or via sales@tendringphysicaltesting.com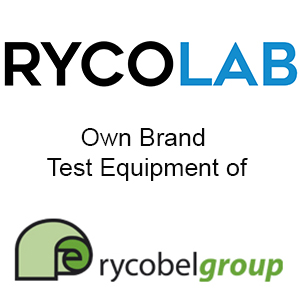 Rycolab – Rycobel
Rycobel's own label range of high quality test instruments.
We have represented Rycobel in the UK and Ireland since 1995.
Service & Repair - we provide access to Rycobel's technical services through regular on-site service tours and a 'return to base' option for repair, service and calibration.
For more information, contact us via 01223 492081, or sales@tendringphysicaltesting.com