Rycolab Internal Bond Tester
Determines the Internal Bonding Force of Paper, Board & Compound Materials
The Rycolab Internal Bond Tester uses the dynamic measuring principle to determine the internal bond strength of a range of materials, according to the Scott Bond method.
Standards: TAPPI T 569, TAPPI T 833
Microprocessor controlled and with a built-in digital display, the high quality encoder delivers accurate measurements. Reproducibility is further increased through the use of the automatic sample preparation station.
Choice of Pendulums The standard configuration is supplied with a medium range pendulum (1.050 J/m²). Heavier (2.100 J/m²) and lighter (525 J/m²) pendulums are available.  The pendulum mechanism automatically pulls the pendulum back to starting position before the test is carried out.
Sample Preparation There is a choice of a manual, or automatic sample preparation station. Five support bases, five aluminium angles and a roll of double sided tape (25.4 mm x 32.91 m) are included with the instrument. See below for further links.
Test Sequence The prepared sample is placed in the measuring area. Pushing the start button releases the pendulum, which hits the aluminium angle, glued to the sample with double sided adhesive tape. The energy required to push the sample away is measured and displayed in J/m².
| | |
| --- | --- |
| Digital display and microprocessor controlled | Easy sample placement with quick change mechanism |
| Automatic pendulum return to starting position | 90° delaminating angle of pendulum to sample surface |
| 5 base + 5 aluminium angles included | Display values selectable - J/m², kg/cm, ft.lb/in² |
| x1 roll double sided tape (25.4 mm x 32.91 m) included | RS232 Port |
Connections:  Electricity: 110-230 V, 50-60 Hz AC; Air: 600kPa
Dimensions: 600 x 300 x 550 mm (W x D x H): 20Kg
For further information, please contact our sales team on 01223 492081 or via sales@tendringphysicaltesting.com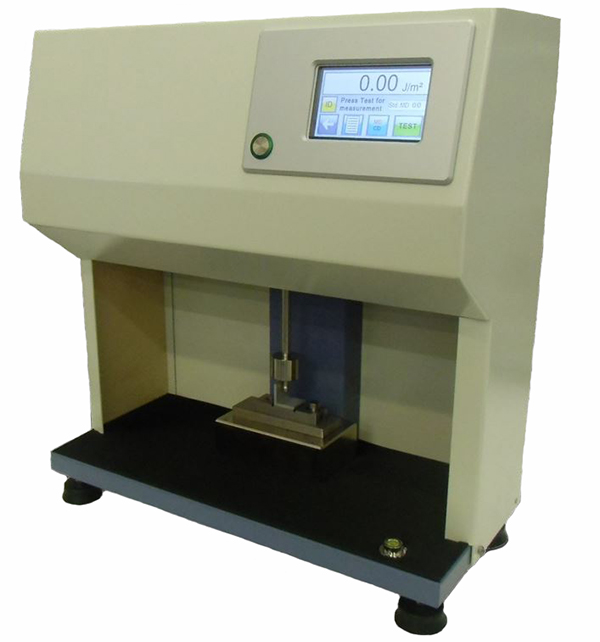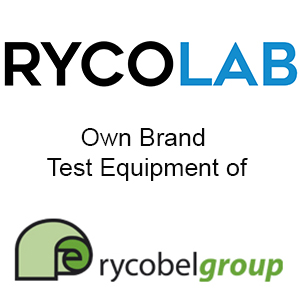 Rycolab – Rycobel
Rycobel's own label range of high quality test instruments.
We have represented Rycobel in the UK and Ireland since 1995.
Service & Repair - we provide access to Rycobel's technical services through regular on-site service tours and a 'return to base' option for repair, service and calibration.
For more information, contact us via 01223 492081, or sales@tendringphysicaltesting.com