Sample Preparation Stations for Rycolab Internal Bond Tester
Removes the Need for Cutters & Ensures Repeatable, Consistant Samples
The sample preparation stations are available as manual, or fully automatic. The pressure is applied to each block, through five independent, pneumatic cylinders, to ensure the same pressure in each block.
Solid aluminum and steel frame. Microprocessor controlled, via a control panel with four buttons and an alphanumeric, liquid crystal glass display. The control menu is easy and intuitive.
| Automatic and Manual Cutters | |
| --- | --- |
| Selectable pressure units: Newtons or Psi | Programmable pressure time |
| Easy operating and cleaning | Integrated angles support frame, easily assembled disassembled |
| CE Mark | Includes 5 support bases, 5 aluminium angles + x1 roll double sided tape (25.4mm x 32.91m) |
| Automatic Cutters only | |
| --- | --- |
| Two tape dispensers apply tape to both sides of sample simultaneously | Digital selection of number of cuts, depending on the thickness |
| Automatic cut with 6 blades | No need to use cutters |
Sample Preparation Test specimens are 25.4 mm wide x 200 mm long and sandwiched between two strips of double sided tape. The test specimen is then placed in the blocks and the equipment closed. The five aluminium angles go directly over the test specimen.
The pressure is set in either Newtons, or Psi. Time is set in seconds and, on the automatic station, the number of cuts is selected according to the thickness of the paper.
When the test button is pressed on the automatic station, the pressure application and cutting is done automatically. See the video opposite.
Dimensions: 380 x 400 x 350 mm (W x D x H): Weight: 30Kg
For further information, please contact our sales team on 01223 492081 or via sales@tendringphysicaltesting.com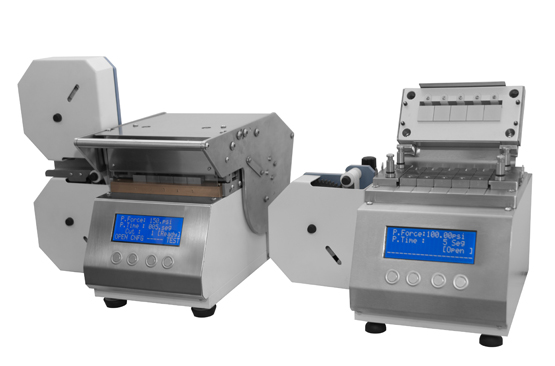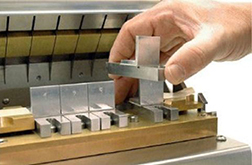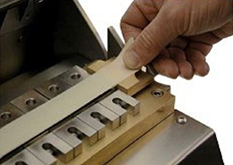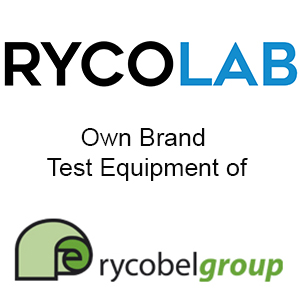 Rycolab – Rycobel
Rycobel's own label range of high quality test instruments.
We have represented Rycobel in the UK and Ireland since 1995.
Service & Repair - we provide access to Rycobel's technical services through regular on-site service tours and a 'return to base' option for repair, service and calibration.
For more information, contact us via 01223 492081, or sales@tendringphysicaltesting.com