IGT Orange Proofer 70
Special printing width of 70 mm. A dedicated tester to produce colour prints of conventional and UV offset inks.
Delivered with rubber blanket, 70 mm printing disc of 350g as standard. Other available discs are aluminium, rubber blanket for conventional or UV inks and rubber for conventional or UV inks.
The inking section produces an total inked area of 720 cm² with an inking time of 30 seconds and printing time of 15 seconds.
Follow this link to the standard IGT Orange Proofer for more details of the instrument. Additional formats are: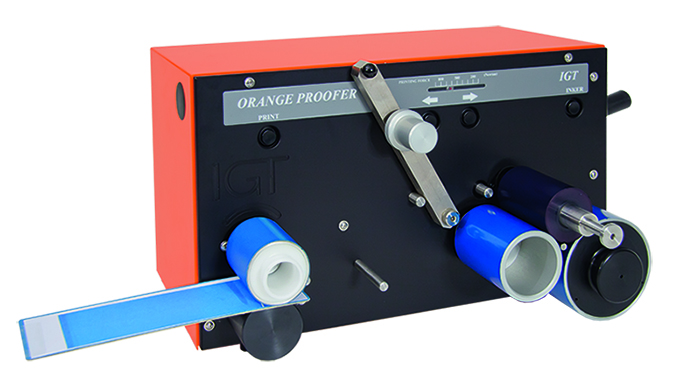 Information About Cleaning Solvents for IGT Printing Discs and Top Rollers
Click here »