IGT Orange Proofer X3 for Offset & UV Inks
For proofing offset and UV inks
Enables the user to consistently produce three colour strips of 3 different film thickness to be laid onto one test strip in quick succession. Suitable for both conventional and UV litho inks.
Ideal for the fast assessment of light, standard and dark colour samples, the IGT Orange Proofer X3 can be used on a variety of substrates including paper, board, film, plastic, laminate and directly onto aluminium cans. Quick test and cleaning time.
Additional Orange Proofer formats are:
Applications
makes three consecutive colour strips of ink with a known ink layer thickness
gives a high degree of simulation to on-press performance for print quality mottle and set-off
is specifically designed for computerised colour measuring, spectrophotometers, colour matching systems and visual appraisal
takes density measurements including establishing colour density tolerances and determination of coverage, wear resistance, scratch resistance, flexibility, adhesion and gloss, ink transfer (g/m2), light fastness and resistance to chemicals
is used in the printing ink, paper and board, print, metal, plastics and packaging, resin, lacquer, coatings and raw materials industries
Features
Inking and printing on a single application
Reliable, repeatable and reproducible results
Inking unit with two aluminium drums and top roller for conventional inks
Complies with CE standards
Operation
The IGT Orange Proofer consists of an inking section and a printing unit. Ink is applied to the top roller of the inking section and distributed within 30 seconds. The printing disc is then positioned on the top roller and, after 15 seconds of inking-in, is placed on the printing shaft.
The test material is attached to the substrate carrier and placed underneath the shaft of the printing disc. The print is made automatically after the printing force has been applied. The printing disc on the shaft is then moved out for two further print positions and two more prints are made onto the same test piece.
Range of discs available:
for UV inks, disc with rubber or a rubber blanket
for conventional inks, disc with coated rubber or a rubber blanket
Option
The IGT ink pipette is recommended for applying ink to the top roller. This significantly increases the accuracy of the ink application and the results of the tests. The IGT ink pipette HR is available for even greater accuracy.
| Inking Section | Printing Section |
| --- | --- |
| Two aluminium drums with top roller | Printing speed 0.3 m/s |
| One aluminium drum driven | Printing force 100-800 N |
| Top roller – elastomer for conventional inks and rubber for UV-curing inks | Printing length 200 mm |
| Short inking time: inking 30s & printing disc 15s | Printing width 15 mm |
| Easy to clean | Maximum substrate thickness 4 mm |
| | Independent drive |
| | Discs – printing width 15 mm |
| Weight | 25 kg |
| --- | --- |
| Dimensions | 620 x 350 x 320 mm (W x D x H) |
| Power | 115/230 V, 50/60 Hz |
For further information, please contact our sales team on 01223 492081 or via salespt@tendringphysicaltesting.com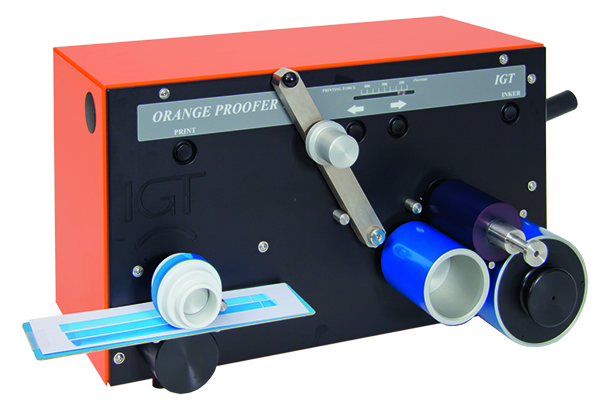 Information About Cleaning Solvents for IGT Printing Discs and Top Rollers
Click here »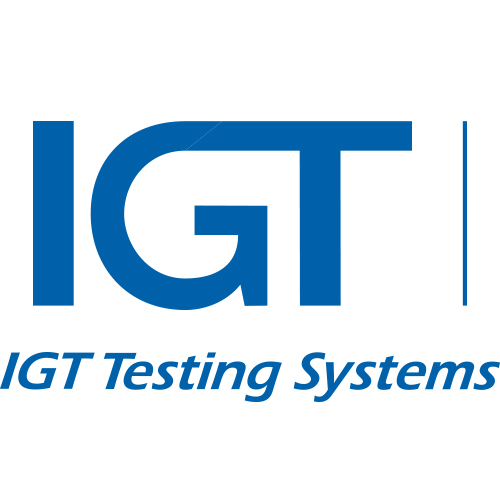 IGT Testing Systems
Printability testing equipment and tack testing instruments for the worldwide paper industry, printing industry, graphical arts, plastics, paints, inks and coatings industry.