T Series of Tensile Tester
Extensive range of tensile testers, offering excellent value for money
Universal testing machine available in a range of capacities from 3kN to 50kN. Excellent value tensile test machine measuring and displaying tensile force and extension. Capable of performing a tensile test without having to have a PC. A separate software pack is available, if additional features are required. The following models are available:
T3 (up to 3 kN, travel 500 mm)
T5 (up to 5 kN, travel 500 mm)
T3-1200 (up to 3 kN, travel 1200 mm)
T5-1200 (up to 5kN travel 1200 mm)
T10 (up to 10 kN, travel 700 mm with dual screw)
T10-1200 (up to 10 kN, travel 1200 mm with dual screw)
T20 (up to 20 kN, travel 1000 mm, max. sample width 400 mm with dual screw)
T25 (up to 25 kN, travel 1000 mm, max. sample width 400 mm with dual screw)
T30 (up to 30 kN, travel 1000 mm, max. sample width 400 mm with dual screw)
T50 (up to 50 kN, travel 1000 mm, max. sample width 400 mm with dual screw)
Options
Extensometer or a second load cell
Software
The standard unit is able to work without a PC in two modes:
Constant speed regulation: During test it shows actual values of force and load. After the test it shows the maximum value of force and the max. extension. Break force is also visible.
Constant force regulation: A preset value of force is kept during an adjustable time. The programme can be changed via a PC and RS-232. The languages (German, English, Spanish, French, Danish and Italian) are only switchable on the LCD.
Standard delivery includes a basic-program for Microsoft Windows® to move the unit, collect and save data, printout and statistics.
| | |
| --- | --- |
| Microprocessor controlled | Stand-alone (working without external computer) |
| RS-232 to PC | 2 line LCD updates force and distance |
| Measuring length with HP-encoder accuracy: 0.01 mm | Includes software for standard testing |
| Made of massive aluminium and stainless steel ball-bearings and ball screws | Standard loadcell: 0.03 % linearity with calibration certificate |
| Crosshead Speed | Resolution |
| --- | --- |
| Speed is variable controlled from 1-700 mm/min with the max load | Resolution of a standard loadcell is ± 100,000 data points with a rate of 50 Hz (standard delivery) |
| Max speed 800 mm/min only for moving. T20-T50 can be driven at 1000 mm/min | Max. resolution is 2,000,000 data points with a high precision load cell |
| Special sizes with different speed are possible | |
For further information, please contact our sales team on 01223 492081 or via sales@tendringphysicaltesting.com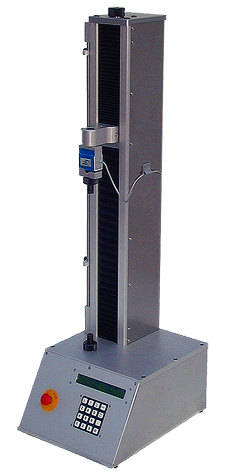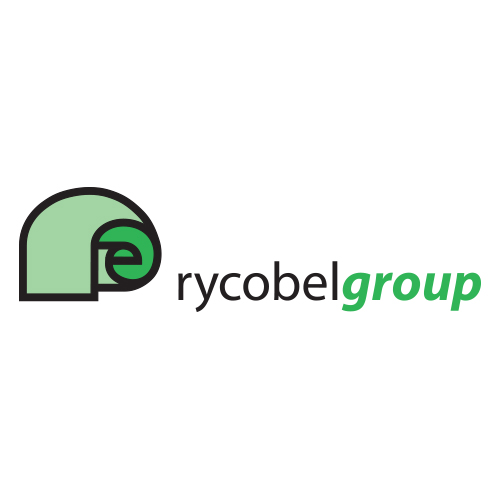 Rycobel
Rycobel is the European hub for several internationally respected manufacturers of physical testing equipment, from pulp evaluation, to strength, tear and compression testing of finshed products. Rycobel also offers its own RYCOLAB labelled series of  instruments.
Their team of manufacturer trained service engineers provide service, calibration and repairs for the complete range of instruments, through return to base, or annual on site service tours, organised by Tendring Physical Testing.