Vantage NX Universal Tensile Tester
Available in range of single column and dual column variants
Frame capacities from 1kN – 5kN and choice of loadcells. Manufactured by Thwing Albert the instrument is easy to use, especially for high volume testing applications. Full range of fixtures and attachments. Windows 7, 8 and 10 compatible with MAP-4 software.
A powerful unit that can be tailored with additional fixtures and grips to tests materials including corrugated board, cardboard, plastic film, flexible packaging, food products, paper, paperboard, tissue paper, textiles, and many others. Testing Properties include adhesion, burst, compression, coefficient of friction, elongation, flexural strength, opening force, peel, tensile, ZDT to a wide range of International Test Standards.
Ideal for Quality Control, Engineering, Research and Development
Single Column Frame with 16" x 17" Footprint. Dual Column Frame with 23" x 19" Footprint
Travel options 24-48″
Automatic Electronic Calibration and One-Touch Auto Zero
Electronic Air Switches and Serial Load Cell Interface
Windows 7, 8 and 10 compatible with MAP4 Software
A UIR keypad for convenient access to basic test functions. Tactile switches, LED for when grips are open; proportion switch to better control crosshead movement.
| Model | Options |
| --- | --- |
| Vantage NX-1 Single Frame | Capacity: 1kN Models: 24″ (610 mm), 36″ (915 m), 48″ (1219 mm) |
| Vantage NX-5 Single Frame | Capacity: 5kN Models: 24″ (610mm) 36″ (915 mm), 48″ (1219 mm) |
| Capacity: 2kN Models: 24″ (610 mm), 36″ (915 mm), 48″ (1219 mm) | Capacity: 2kN Models: 24″ (610 mm), 36″ (915 mm), 48″ (1219 mm) |
| Vantage NX Duo (Dual Column) | Capacity: 5kN Models: 26″ (660 mm), 36″ (915mm), 47″ (1194 mm) |
Grips and Fixtures
A wide range of both provide extensive test capabilities, including tensile, peel, compression, tear, cycling, stress relaxation, insertion/extraction.
Pneumatic Grips for uniform contact pressure. Ideal for sheet materials, including films, tapes, paper, textiles, nonwovens and tissue
Mechanical Vice Grips for low, medium and high capacity applications. Ideal for general tensile strength testing of paper, plastics, foils, textiles and other sheet materials
Wedge Action Vice Grips are spring loaded for effortless opening and closing. Ideal for tensile strength testing of rigid plastics and composites of flat or round samples
Drum/Rubber Grips. Uniquely designed to securely hold flat samples of rubber, plastics and general polymers
Yarn, Rope, Wire & Cord Grips. Specifically designed for testing thin, flexible materials. They ensure a secure hold, to maximise test result accuracy and repeatability
Pincer Grips. Appropriate for small forces, pull off tests, tear test of components, adhesive bonds, plastic weldings (paper, plastics, rubber). Chain mounting also available for flexible positioning.
Related Products
MAP-4 Software – a more powerful option, with custom test configuration capabilities for defining complex motion control and enabling unlimited test methods. Automatically generates a real-time curve, performs statistical analysis and exports results to a database and user-defined configurations to meet exact requirements
For further information, please contact our sales team on 01223 492081 or via sales@tendringphysicaltesting.com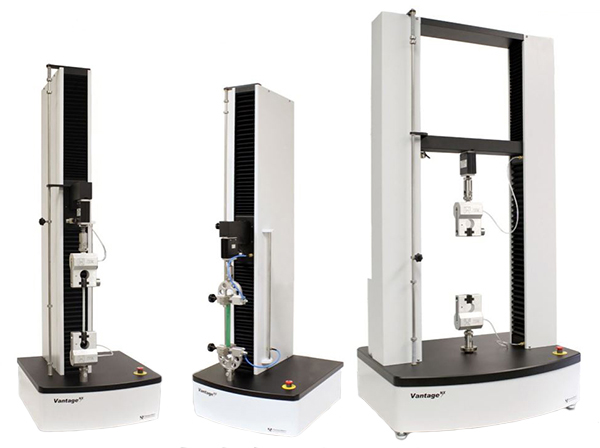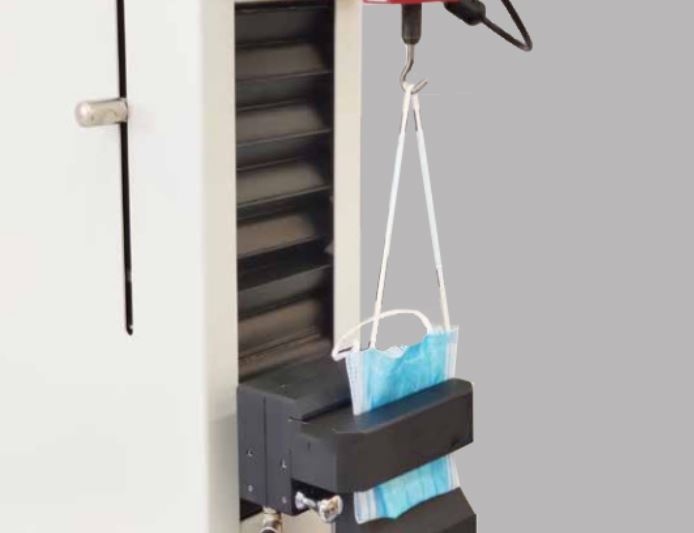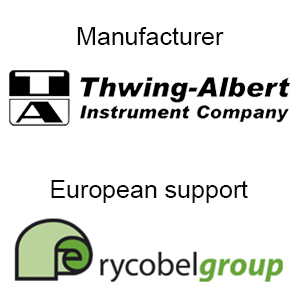 Thwing Albert – Rycobel
Rycobel is the European support centre for several respected instrument manufacturers. We have represented Rycobel in the UK and Ireland since 1997.
Service & Repair  We provide access Rycobel's technical services through regular on-site service tours and a 'return to base' option for repair, service and calibration.
For more information contact us via 01223 492081 or sales@tendringphysicaltesting.com