Rycolab Air Permeability Tester
Measures the Air Permeability of Textile Fabrics
The Rycolab Air Permeability Tester is a floor standing unit on wheels that measures air the permeability in clothing, industrial fabrics, technical, downproof, nonwovens, filters, paper, felts, tents, foam materials and other types of materials used in face masks.
Standards:
UNI EN ISO 9237:97, ISO 48, AFNOR G-07 11, ASTM D-737, EDANA 140.1, TAPPI T-251
Differential Pressure for Medical Protective Masks Kit
This measures the air permeability of protective medical masks according to Standards EN14683:2019 and ASTM F2100:2019.
The differential pressure kit EN14683 measures up to eight results at several points on the mask. At the end of the test procedure, sampling across the whole mask surface is averaged to determine the specific air flow resistance.
| | |
| --- | --- |
| Precision volumetric counter for air flow measurements | Pressure transducer - measurement range up to 2500 Pa |
| Ultra-silent internal vacuum unit with sound pressure level < 40 dB | QUICK CHECK with flow meter reading in real time |
| HMI touch screen with 5" crystal liquid display | Test area reduction flanges of 50, 20, 10, 5, 2 cm² |
| Metal plate for periodic calibration check | Automatic pressure drop adjustment |
| Application software BAP4.0, for test monitoring, statistics & trend analysis | ASCII printer for test reports |
Technical data
Measure unit: Lt/m2/s, m/s, cfm, dm3/s, cm3/cm2/s dm3/dm2/min, Lt/min, L/h
Pressure drop: 0.900 Pa, 0.2500 Pa – depending on method/standard

UNI EN ISO 9237 (pressure drop 900Pa)
UNI EN ISO 9237, UNI EN ISO 9073-15, UNI EN ISO 7231, ASTM D737, ASTM D3574, JIS L 1096 meth A, NWSP 070.1.RO (15) (pressure drop 2500Pa).

Measure range: (1.4 ÷ 8056) Lt/m2/s (0.84 Lt/min ÷ 96.6 Lt/min) Lt/min (50 Lt/h ÷ 5800) Lt/h
Test Area: 100, 50, 20, 10, 5, 2 cm2
Power supply: 110/230 VAC – 50/60 HZ
Dimensions: 600 x 600 x 1150 mm
Net weight: 100 Kg
Available cover flange of 50 cm2 for samples with lateral air losses on request; Available test area of 38 cm2 for Standard ASTM D-737 on request.
For further information, please contact our sales team on 01223 492081 or via sales@tendringphysicaltesting.com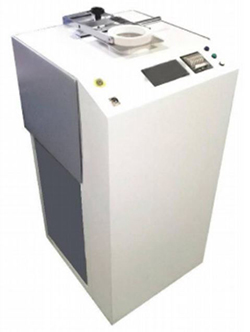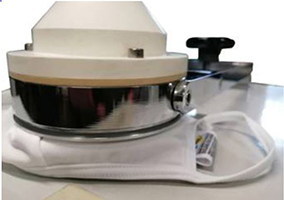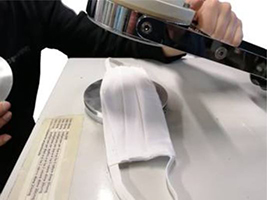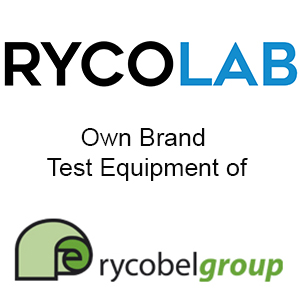 Rycolab – Rycobel
Rycobel's own label range of high quality test instruments.
We have represented Rycobel in the UK and Ireland since 1995.
Service & Repair - we provide access to Rycobel's technical services through regular on-site service tours and a 'return to base' option for repair, service and calibration.
For more information, contact us via 01223 492081, or sales@tendringphysicaltesting.com